It began in 1992 with two cars and has grown – more later.
My '38 Chev 2 dr sedan Standard has a 307 bored .020, 350 trans, Manza driveshaft (not cut), Firebird rear with 273 gears, Chrysler leather buckets and rear seat with skin over 38 seat, Sunbird 3 core radiator, Pinto front suspension with power steering, p.b by Mustang, 50 Chev rims with small caps, Chev wagon steering column, Caddy anti sway in rear, and Beechcraft A-23-24 windup clock in glove box lid. I'm not done, but it goes. It's Silver and Burgundy but still needs more work. I have a heat/AC unit from a truck/van hooked up under dash. My son Greg and I put in the speaker/radio - sub box is fiberglass custom to left side of body in truck up high so I don't loose space. Here's his website with pictures: http://www.diycarstereo.com/38chev.html
Pastor Roger Barcus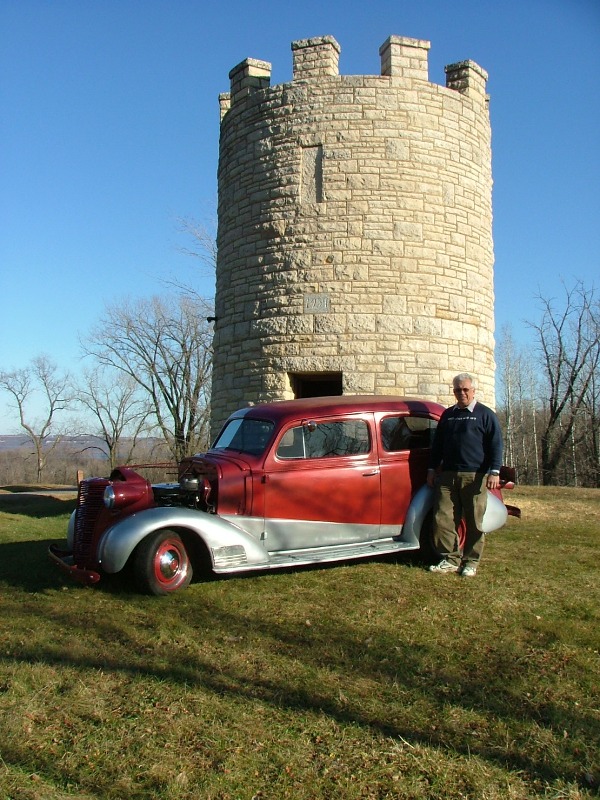 Below are some of the people that have been on monthly car runs.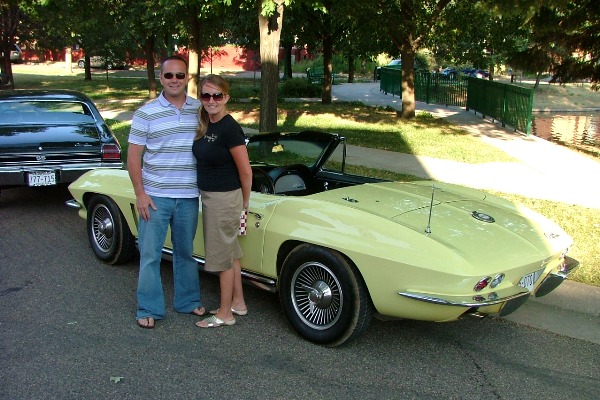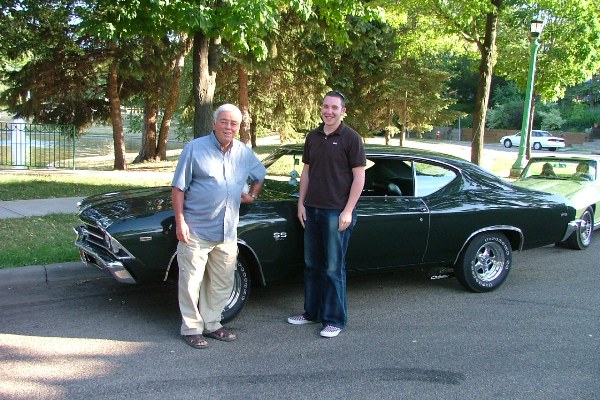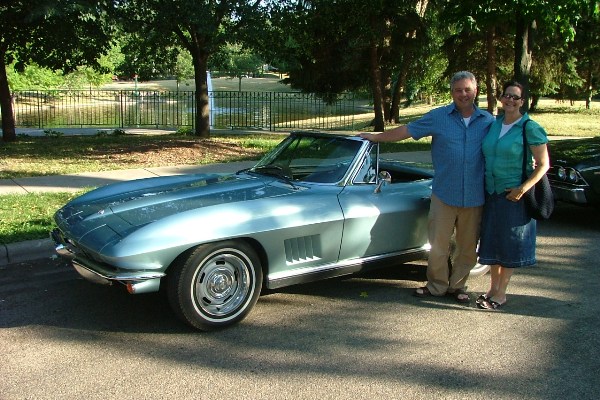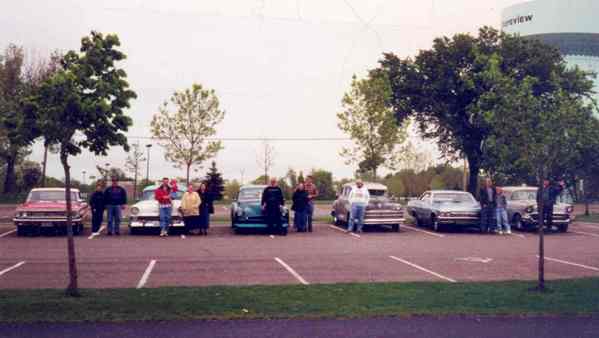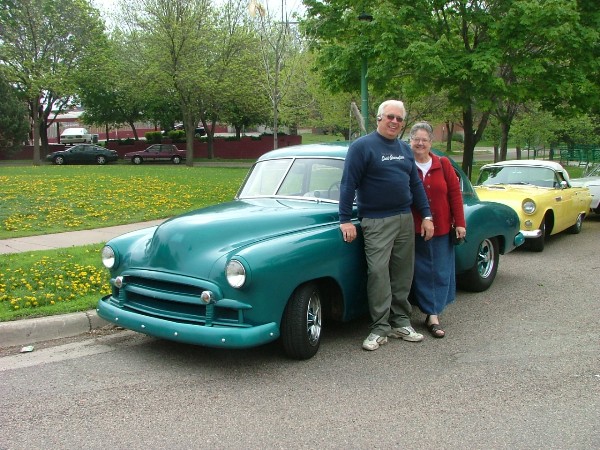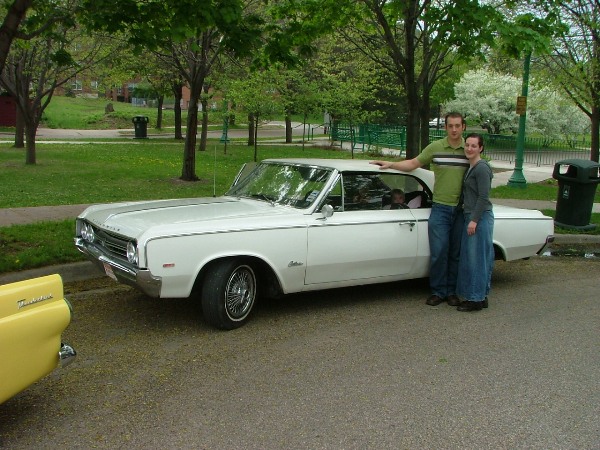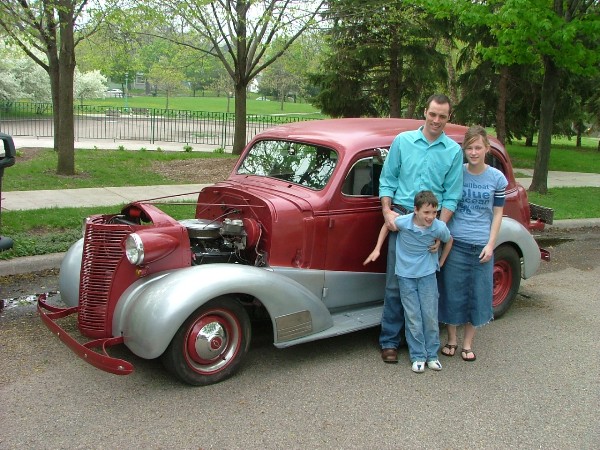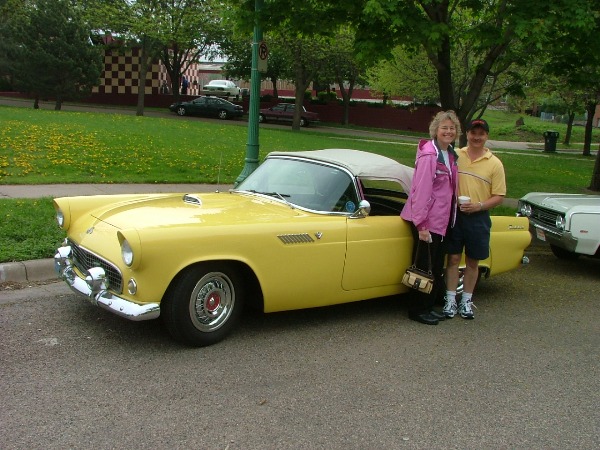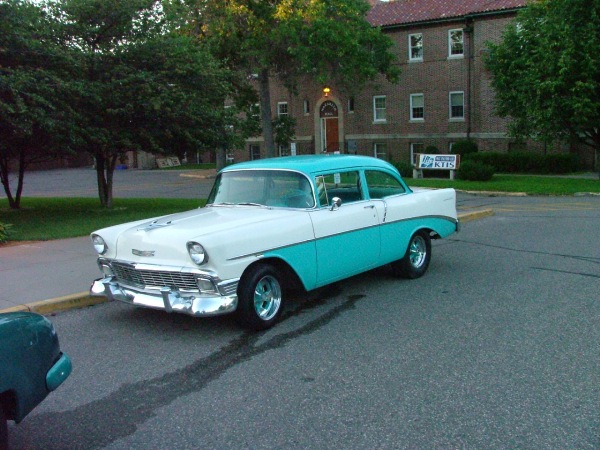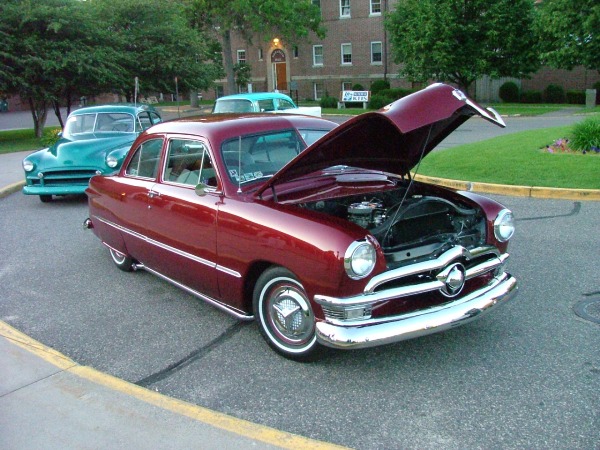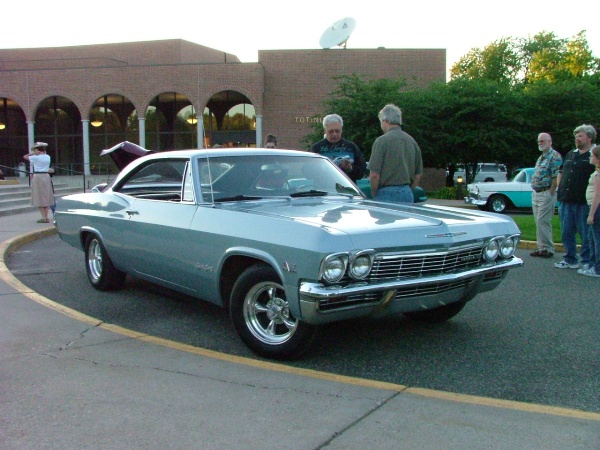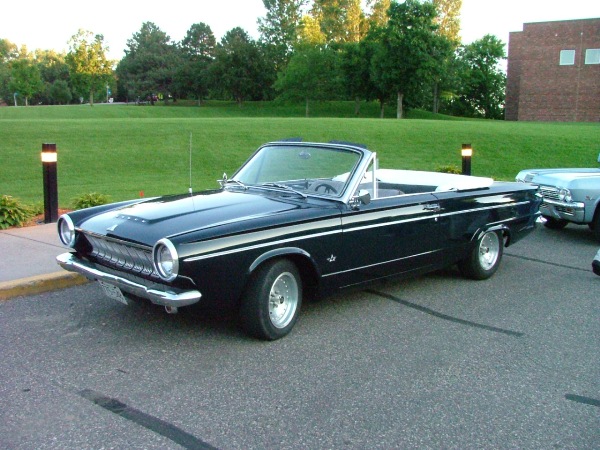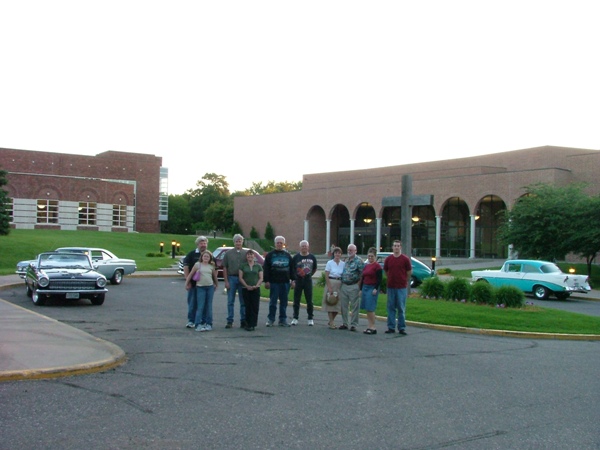 Britany by 38 - Bonnie without Clyde